Mercyhurst, Case Western Reserve, Cleveland State form North Coast Cyber Research and Training Alliance
Wednesday, February 28, 2018
Three academic institutions – Mercyhurst University, Case Western Reserve University and Cleveland State University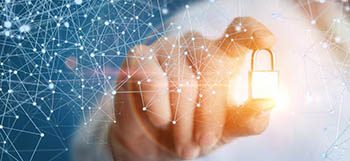 – each maintain nationally recognized programs in the science of cybersecurity. Today, they announced plans to share their individual expertise and collectively form the North Coast Cyber Research and Training Alliance to propel advances in the expanding field. 
The agreement to jointly develop cybersecurity education, research and training programs in Western Pennsylvania and Northeast Ohio will leverage the unique combination of strengths of the three schools: 
Cyber intelligence threat analysis and analytics: Mercyhurst University's Ridge College of Intelligence Studies & Applied Sciences; 

Cyber engineering and hardware solutions, Case School of Engineering at Case Western Reserve University; 

Cyber regulatory and policy analysis, Center for Cybersecurity and Privacy Protection at Cleveland State University's Cleveland-Marshall College of Law. 

"The alliance opens the door to a variety of intriguing projects and new funding opportunities that will enable students to confront authentic problems across the full range of cyber disciplines," said Caleb Pifer, vice president for external relations and advancement at Mercyhurst.  

This marks the third major initiative for Mercyhurst in the past year as it moves strategically to expand its own cyber programs and drive new synergies. Currently under construction on campus is a new cybersecurity lab and network operations center, funded by Cleveland-based national technology company MCPc. The lab will support two new Master of Science programs in Cyber Security and Cyber Risk Management, noted Provost David Dausey.  

The university is also the lead partner in the Erie Innovation District, designed to help reinvigorate downtown Erie and drive new business with an emphasis on the fields of safety and security. 

Erie Innovation District CEO Karl Sanchack had this to say: "As universities partner to create new regional programs in cybersecurity, the Erie Innovation District gains a necessary and critical component of its strategy in offering credible skills and services in a complex and highly competitive technology industry. We expect this collaborative agreement to be one of many upcoming announcements showing the possibilities for building our city's security brand as an analytics and connected solutions destination." 

"We are pleased to contribute our strengths in legal technology and policy to the new alliance," said Lee Fisher, Cleveland-Marshall College of Law Dean and Joseph C. Hostetler-BakerHostetler Chair in Law. "The collaboration will prepare students for a cyber workforce in which complex problems will need to be solved at the intersection of disciplines and sectors." 

"The multidisciplinary collaboration between Mercyhurst, Case Western Reserve University and Cleveland State University provides the complementary expertise required to address complex cybersecurity concerns across a variety of application areas," said Ken Loparo, the Nord Professor of Engineering in the Department of Electrical Engineering and Computer Science at Case Western Reserve. "Case Western Reserve's Case School of Engineering provides expertise in the security of embedded devices and wired/wireless networks, secure-cloud computing and systems-level operational security for cyber-physical systems."