Wheaton named to Council of CI Fellows
Friday November 02, 2018
Kristan J. Wheaton, associate professor of intelligence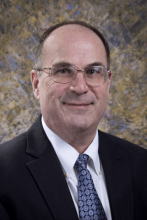 studies at Mercyhurst University, joins an esteemed group of 11 thought leaders and practitioners inducted into the Council of Competitive Intelligence Fellows last month in Chicago. The new Fellows span commercial, education and not-for-profit sectors.
Council President Cynthia Cheng Correia said "My fellow Council members and I are delighted for our colleagues to join us in serving and advancing the ethical practice of competitive intelligence. From market-based insights to strategic foresight, our new Fellows expand the Council's thought leadership, experience-base, and perspectives that serve our visibility to propel CI practices, decision-making, and planning through uncertainty."
The newly inducted Fellows will join the Council's established membership in delivering expanded programming in 2019, which will include a new webinar series, social media events, publishing, educational partnerships, as well as mentoring.
Wheaton is a retired Foreign Area Officer with the US Army who specializes in national security matters, analytic methods, intelligence communications and game-based learning. He has served as a defense and legal attaché to various US embassies and missions in Europe. He has also served in various intelligence or intelligence related billets including the S-2 to the 559th Artillery Group in Vicenza, Italy, Attaché to the Office of the Legal Counselor in The Hague; and Chief of European Analysis at the Directorate of Intelligence, EUCOM, in Stuttgart. He is the recipient of the CIA Seal Medallion and the State Department's Superior Honor Award.
He earned his undergraduate degree at the University of Notre Dame, his master's from Florida State University and his J.D. from the University of South Carolina.