Wells Fargo connects with Mercyhurst University to promote opportunities for students on autism spectrum
Monday, April 16, 2018
Mercyhurst University wants to help graduates of its autism program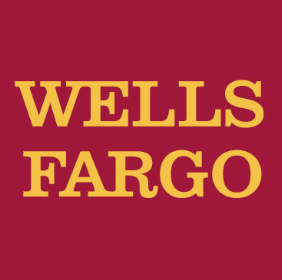 get jobs after college. Wells Fargo wants to create hiring opportunities for those students. Together, they intend to make it happen.
By way of introduction, the world banking leader is sending five representatives, from Boston and Pittsburgh, to the Erie campus to discuss career paths with students of the AIM (Autism Initiative at Mercyhurst) program. The April 20 session will include mentoring, resume review and mock interviews with the goal of preparing students for possible employment opportunities at Wells Fargo while helping Wells Fargo learn how best to interact with people on the spectrum.
"Wells Fargo is committed to a diverse work force," said Wells Fargo Senior Vice President Michael Riesmeyer, who is spearheading this particular outreach at Mercyhurst as part of his company's Diverse Abilities Team Member Network.
"I think a lot of companies realize that creating a diverse community of employees helps us better engage the diverse community of people that we serve," he said. 
But with Riesmeyer, it's a bit more personal. His daughter, Megan, is an AIM student. And he's familiar with the research that shows as many as 85 percent of college grads affected by autism are unemployed.
"Having a child on the spectrum you come to know that long-term career success is very difficult," Riesmeyer said from his Boston office. While unemployment and underemployment are high, Riesmeyer said it is not a result of the autistic person's lack of ability, but often the interviewer's inability to understand this unique demographic.
For example, as a recruiter, you value strong eye contact when interviewing a prospective employee, which many people on the spectrum find challenging. Recruiters need to understand that proclivity so they will not misinterpret it. 
"Our goal at this point is to establish a bridge between AIM and Wells Fargo that we can leverage over time as students matriculate college," Riesmeyer said. 
In 2008, Mercyhurst introduced AIM to meet the unique needs of the growing numbers of college students diagnosed with Autism Spectrum Disorders (ASD).  AIM focuses on building a foundation of self-advocacy, social skills and sound academic progress. The program has grown considerably in recent years, particularly with the addition of a career services component to help AIM graduates be productive and successful beyond college.
"We are very excited about our collaboration with Wells Fargo and are looking forward to this partnership," said AIM Director Brad McGarry. "The AIM program continues to identify collaborations that will benefit our students and, in turn, we can benefit their efforts to develop diversity in their workforce and strengthen their ability to engage autistic adults for long-term meaningful employment."