WeatherCheck among EID startups enjoying fair skies
Wednesday, January 09, 2019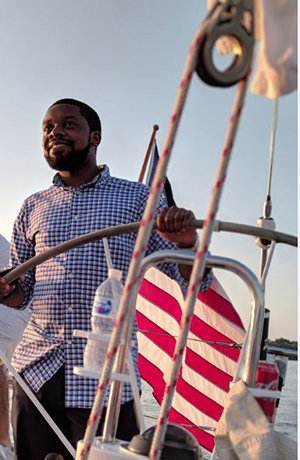 Not only did the Mercyhurst-led Erie Innovation District (EID) produce a business accelerator that resulted in five of the nine participants agreeing to keep their businesses in Erie, but one has been named among a dozen innovation technology startups to watch at the Consumer Electronic Show (CES) 2019 in Las Vegas this week.
WeatherCheck, which built a monitoring service that checks for property damage resulting from bad weather and includes automatic notification and documentation to support insurance claims, will be front and center at the world's largest technology trade show. It is one of 12 startups chosen to pitch on stage at CES, competing in ShowStoppers' LaunchIt before more than 300 members of the press, analysts, potential investors and prospective strategic partners. See WeatherCheck's presentation information.
Karl Sanchack, president and CEO of the Erie Innovation District, had this to say about the positive momentum surrounding one of the companies in the EID's recently completed Secure Erie Accelerator™: "The Secure Erie Accelerator™ graduates shine in enhancing the lives of citizens in smart cities from households to city hall. WeatherCheck continues to mature and propel their business with growing capabilities for assessing results of different weather events, which naturally leads to showcase recognition at CES. We congratulate them for continuing to raise the bar on smart services."
PHOTO: WeatherCheck Founder & CEO Demetrius Gray sailing off Presque Isle this past summer.