Veterans take center stage at 'Hurst mega-observance
Tuesday, October 23, 2018
Mercyhurst University is pulling out all the stops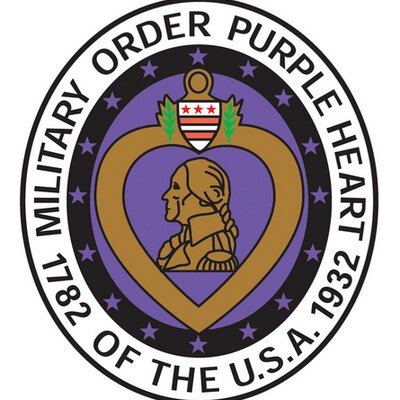 this year as it honors the university's and, by extension, the country's military veterans.
"We brainstormed and plan to make a tremendous impact on the veterans' community with four days of celebration and remembrance leading up to Nov. 11, Veterans Day," said committee member and associate professor of nursing Karen Morahan, herself a veteran of the U.S. Air Force.  During the Nov. 7-10 observance, the Mercyhurst carillon will sound a sequence of bugle calls each day to create awareness; a daily flag-raising is also planned as well as cadence runs and a mess hall-themed dinner for students. 
Formal festivities begin on Wednesday, Nov. 7, when Mercyhurst becomes only the second university in Pennsylvania (the other, St. Joseph University in Philadelphia) to be designated a Purple Heart University by the Military Order of the Purple Heart (MOPH). 
The award recognizes Mercyhurst as emblematic of MOPH's primary goal to provide services to veterans and their families; more specifically, veterans who were wounded in combat while serving their country. Mercyhurst is home to 54 student-veterans, 12 with combat deployments, and an active Army ROTC program, noted Mike Szumigala, coordinator of veterans' services at Mercyhurst.
Mercyhurst President Michael Victor will make the designation official at a ceremony at 1 p.m. in Mercy Heritage Room, Sullivan Hall. Master of Ceremonies is Mercyhurst alumnus and Vietnam veteran Jim Hertner. Joining him will be Bob Hill, commander of the Erie chapter of the MOPH, who will talk briefly about the history and the significance of the Purple Heart. It is also expected that Cody Harrington, Mercyhurst's only Purple Heart recipient, Ryan Burniston, the spouse of Mercyhurst faculty member Amy Burniston, and Mercyhurst alumnus Scott Miller, along with Dwain Fugate, the only Purple Heart veteran from the Pennsylvania Soldiers and Sailors Home in Erie, will attend. Following is the complete list of Purple Heart veterans Mercyhurst will honor on Wednesday:
U.S. Marine Sergeant Ryan Burniston (Iraq & Afghanistan)
U.S. Army Sergeant Stephen Carroll (Vietnam)
U.S. Marine Corporal Timothy Doyle (Vietnam)
U.S. Army Sergeant Terry Fabry (Vietnam)
U.S. Marine Corporal Kenneth Fisher (Vietnam)
U.S. Marine Sergeant Dwain Fugate (Vietnam)
U.S. Army Sergeant Cody Harrington (Iraq & Afghanistan)
U.S. Army Sergeant Daniel Heller (Iraq)
U.S Army Sergeant Robert Hill (Vietnam)
U.S. Marine Sergeant William Hilliard (Vietnam)
U.S. Marine Corporal Robert Macko (Vietnam)
U.S. Marine Corporal Robert McDowell (Vietnam)
U.S. Marine Sergeant Scott Miller (Iraq)
U.S. Army Captain David Price (Vietnam)
U.S. Army Sergeant Donald Szocki (Vietnam)
Also, on Wednesday and Friday, Mercyhurst is planning a Cadence Run led by the university's Army ROTC cadets, Pride of PA Battalion. Anyone interested in joining them is asked to meet at Tullio Field at 7 a.m. each day. 
On Thursday, Nov. 8, Brig. Gen. (Ret) Pat Genung will speak as part of a Celebration of Valor with the ROTC Color Guard and a POW-MIA Fallen Warriors Ceremony, all in Mercy Heritage Room. The event begins at 3:30 p.m. and concludes at 4:30 p.m. with a reception and refreshments.
During her Army career, Genung was a professor and deputy head of the Department of Foreign Languages at West Point, where she also taught European History. She was Commander of the 221st Base Support Battalion in Weisbaden, Germany, Chief of Special Security Counter-intelligence Division in Europe, and served as an Intelligence Officer for the DIA.  Upon her return to Erie, she taught a master's level colloquium on the Art of Deception for the Department of Intelligence Studies at Mercyhurst University. As a military retiree and well known public speaker, Genung serves as the president of the Conneaut Valley, PA, Chapter of the Military Officers Association of America, helping to raise funds annually for the Wounded Warrior Foundation and Ronald McDonald House.
On Friday, Nov. 9, Parkhurst Dining will provide a military-themed mess hall and menu in the Grotto Commons dining hall.
Finally, on Saturday, Nov. 10, a special Veterans Tribute will take place at the Mercyhurst-Millersville football game at Tullio Field. Festivities commence with a pre-game tailgate party from 10:30 a.m. to 12:30 p.m. in the parking lot north of Tullio Field. A barbeque buffet will be provided free of charge to veterans and their families and others are invited to attend for a $10 donation. The Mercyhurst University Marching Band will provide patriotic music.
Minutes before the noon kickoff, a national anthem ceremony featuring a 30- by 60-foot American flag happens on the field at the 50-yard line. Reserved seating for the game will be available for veterans on the "home" west side of the field near the 50-yard line. Admittance for veterans and their families is free.
Although events are free and open to the public, with the exception of the tailgate buffet, registration is requested. Go here to sign up: https://www.mercyhurst.edu/alumni/mercyhurst-tribute-veterans.
In addition to the Veterans Tribute, the game will also feature the football team's annual Senior Day celebration, honoring the senior football student-athletes.
Besides Morahan and Szumigala, special thanks for organizing the observance goes to Ron Swift, Brandon Utykanski, Dyan Jones, Linda Bremmer, Amy Burniston, Bob Reid and Allison Branch.