Third annual Waves of the Past, Leaders of the Future program underway
Thursday, May 16, 2019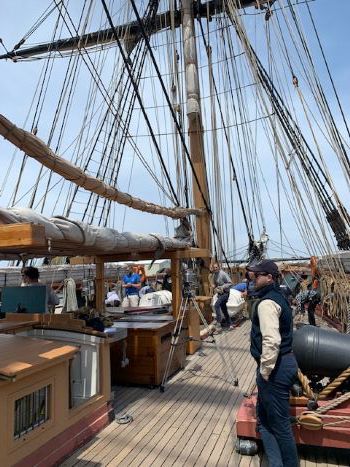 Eight college students will earn credit and experience the Great Lakes and maritime history firsthand as sailors aboard the U.S. Brig Niagara this summer.
The three-credit course, offered by Mercyhurst in partnership with the Erie Maritime Museum and the Flagship Niagara League, begins today and lasts two-and-a-half weeks. Although their journey starts and ends in Erie, the students will voyage to major maritime museums and monuments of Lake Erie at stops that include Detroit and Put-in-Bay.
The course, Waves of the Past, Leaders of the Future, was recognized for its ingenuity at the Pennsylvania Museums Annual Conference in April. Besides lessons in seamanship and maritime history, students will acquire a deeper understanding of the seafaring culture. They'll learn sailing terminology, physical skills, familiarity with the ship and the social structure of shipboard life.
The Niagara, reconstructed in 1988, is a replica of the square-rigged sailing warship that fought in the 1813 Battle of Lake Erie.
Mercyhurst History Department Chair Dr. Ben Scharff introduced the course to seven Mercyhurst students for the first time in the summer of 2017. This year, five Mercyhurst students, two from Jamestown Community College and one from Penn State Behrend comprise the Mercyhurst crew.