The Trocks: Savagely funny satire + seriously stunning ballet
Tuesday, February 11, 2020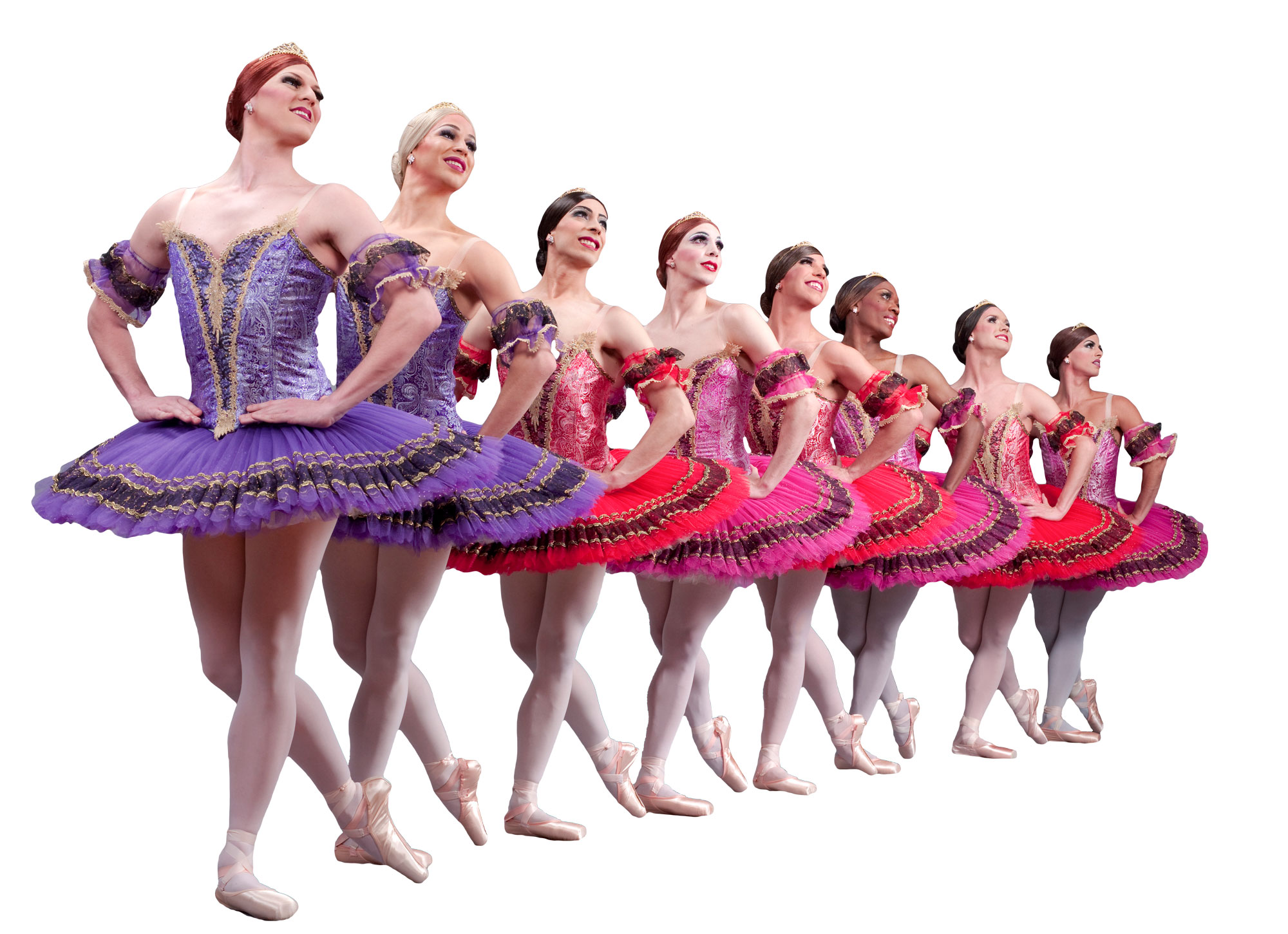 Les Ballets Trockadero de Monte Carlo, the world's foremost all-male comic ballet troupe, will bring wickedly absurd antics and serious dancing chops to the Mary D'Angelo Performing Arts Center on Tuesday, March 3, as part of the Mercyhurst Institute for Arts & Culture's 2019-20 MIAC Live season.
Slyly skewing the classics from the much-loved Swan Lake to Le Grand Pas de Quatre, The Trocks' uproariously funny performances deftly blend outrageous physical comedy with flawless ballet technique, leaving audiences cheering from their seats and rolling in the aisles with laughter.
Founded in 1974 by a group of ballet enthusiasts for the purpose of presenting a playful, entertaining view of traditional, classical ballet in parody form and en travesti (as women), The Trocks combine dance, humor, and feats of athleticism to bring levity to traditional ballet.
Initially a novelty in the late-late shows in Off-off-Broadway venues, The Trocks quickly garnered attention following a major critical essay in The New Yorker as well as reviews in The New York Times and The Village Voice. Before long, the Trocks' inspired blend of dance knowledge, their comic approach, and the astounding fact that men can, indeed, dance en pointe without falling flat on their faces, gained attention beyond New York. Their work was featured on a Shirley MacLaine TV special, The Dick Cavett Show, What's My Line?, Real People, On-Stage America, Muppet Babies, and a BBC special on the world of ballet hosted by Jennifer Saunders.
Since their beginnings, The Trocks have established themselves as a major dance phenomenon throughout the world, appearing in over 34 countries and over 600 cities worldwide. Their frenzied annual schedule has including multiple tours to Australia and New Zealand, Asia, South America, South Africa, and 76 tours of Europe. The Trocks' 28 tours to Japan have also spawned a nationwide cult following and fan club.
Tickets are $31 for adults, $26 for seniors, and $21 for students and youth 12 and younger. Tickets can be purchased at miac.mercyhurst.edu or by calling the box office at 814-824-3000.
This performance is sponsored by Bostwick Design Partnership and the Erie Reader. The 2019-20 MIAC Live series is made possible through the generosity of Scott Enterprises, Dr. & Mrs. Robert Guelcher, Aetna, the Erie County Gaming Revenue Authority, and Cumulus Media.