State awards Mercyhurst 'It's On Us' grant to promote healthy relationships
Wednesday, January 06, 2021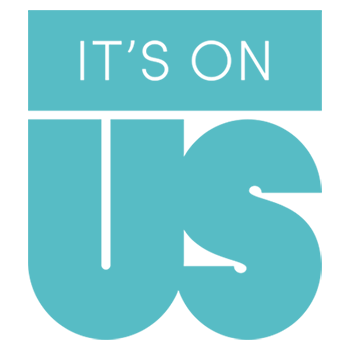 Mercyhurst University has received Pennsylvania's It's On Us grant in support of ongoing efforts to address campus sexual assault. Governor Tom Wolf launched the "It's On Us PA" campaign on Jan. 29, 2016, to provide colleges and universities with the resources necessary to shift campus culture and promote healthy relationships.
Already home to a robust program managed through the university's Title IX Office and Counseling Center, the just under $30,000 allocation strengthens a variety of ongoing initiatives. 
Dr. Judy Smith, executive director for wellness, expressed gratitude for the grant funds that, over the years, have supported general campus outreach, healthy relationship curricula, campus speakers, employee training, and the Coaching Boys Into Men program, among others.
"Students, staff, and educators across the Commonwealth have done tremendous work through 'It's On Us PA' to protect learning environments and ensure they are free from sexual assault, harassment, and violence," said Gov. Wolf in announcing the 2021 allocations. "These grants will further build on the work they have done to hold people accountable."
In particular, Mercyhurst's 2021 grant proposal seeks funds to create a healthy masculinity curriculum, continue its partnership with SafeNet and the Crime Victim Center, and maintain the UASK Hurst app. 
Since 2016, the Wolf Administration has awarded 150 It's On Us PA grants totaling nearly $4 million to more than 70 post-secondary institutions, including public and private two-year and four-year colleges and universities.
The 37 postsecondary institutions selected for 2021 grants include:
Albright College
Cabrini University
Chatham University
Cheyney University
Community College of Allegheny County
Community College of Philadelphia
Dickinson College
Drexel University
Duquesne University
Eastern University
Gettysburg College
Haverford College
Holy Family University
Indiana University of PA
Johnson College
Juniata College
Lackawanna College
Lafayette College
Lincoln University
Lock Haven University
Marywood University
Mercyhurst University
Montgomery County Community College
Pierce College
Penn State University
Point Park University
Robert Morris University
Rosemont College
Seton Hill University
Slippery Rock University
St. Vincent College
Temple University
Thomas Jefferson University
University of Scranton
West Chester University
Wilkes University
York College of PA