Six Hospitality Management students earn AHLEF scholarships
Thursday, May 16, 2019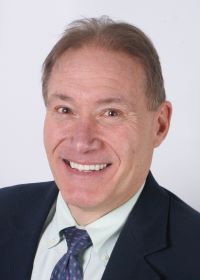 Six students in the Statler Department of Hospitality Management at Mercyhurst University have earned scholarships from the American Hotel & Lodging Educational Foundation (AHLEF).
The students include Monica Tinsley, who received two AHLEF awards: $3,750 from the Opening Doors to Opportunity Fund, and $600 from the American Lodging Investment Summit Fund. The latter fund also provided scholarships to Katelyn Reddinger and Sabrina Mihaila, both in the amount of $675; and to Collin Davis, Noah Dziak and Jessica Perry, for $600 each.
The Foundation's mission is to help people build careers that improve their lives and strengthen the lodging industry by giving them the necessary tools, resources, and education so they are able to launch long-term careers in the industry, according to the AHLEF website.
Hospitality Department Chair Daryl Georger, pictured at right, said, "­­­­­­­­­­­­­­­ The support given to our hospitality students from the AHLEF is a true indicator of the strong reputation that the Mercyhurst Statler Department of Hospitality Management has in the industry. We are excited that Mercyhurst Hospitality students are continually recognized as up-and-coming industry leaders by the AHLEF. "