Scientists to create bluff erosion model intended to protect Lake Erie shoreline
Wednesday, October 23, 2019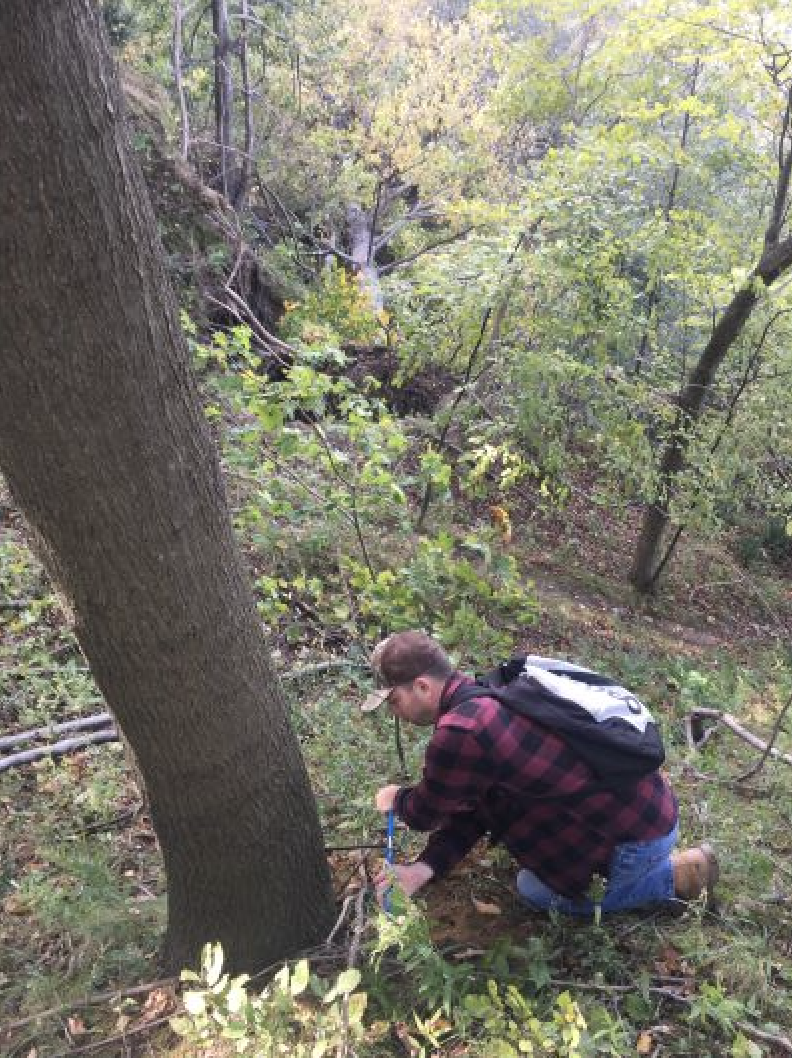 Mercyhurst University learned today that it has earned a Pennsylvania Department of Environmental Protection (DEP) grant to fund development of a bluff erosion model along the Lake Erie shoreline.
The Mercyhurst project is one of nine awarded more than $264,000 in grants intended to protect and restore the Lake Erie Coastal Zone. The 77-mile expanse is in Erie County and includes the Lake Erie shoreline and several major tributaries. The coastal zone also extends to the middle of the lake, to the international boundary with Canada, and inland an average of 1.4 miles.
"Our coastal zones are vital environmental, economic, and community resources for the commonwealth," said DEP Secretary Patrick McDonnell. "Each year, the diverse coastal zone projects help us rethink, reexamine, and rededicate our efforts towards a comprehensive approach to ensuring the sustainability of these habitats."
Principal investigators on the Mercyhurst grant are Dr. Nicholas Lang, chair, Department of Geology, and co-director of the Environmental Science Department; and Dr. Christopher Dolanc, assistant professor of Biology and Environmental Science co-director.
Their application maintains that bluff erosion along Lake Erie's southern shore is a coastal hazard that will likely worsen as climate change brings more extreme and frequent storm events. Funded at $15,000, their research will facilitate a detailed landscape evolution model of coastal zones most susceptible to erosion over the next few decades by understanding the history of erosion over the past 150 years.
The model is intended to help government entities and private developers identify which locations are more prone to erosion, and thus should be protected, versus locations more likely to be safe for development.
"Knowing where and when to develop land underscores the importance of new responsibilities we must face with today's global climate," said Dr. Clint Jones, dean of the Zurn College of Natural and Health Sciences. "Our students will also learn how two fields of science, biology and geology, work together toward the pursuit of knowledge that will better our world."
The model will be created from tree ring (image at left) and Light Detection and Ranging (LiDAR) data. Tree rings will be collected from trees at multiple shoreline sites using incremental borders to determine erosion event frequency over the past 150 years. Climate data will be used to correlate storm and erosion events estimated by tree rings. LiDAR data will be collected by drone at cored sites.
The project will emphasize sections of the coastline that are predicted to be developed by 2030, predominantly North Springfield to Fairview townships, according to the 2009 Pennsylvania Coastal and Estuarine Land Conservation Plan. 
The project managers are expected to hold a public workshop at Mercyhurst to share their findings in spring 2021.
Mercyhurst Grants Director Matthew Sanfilippo facilitated the grant process.
FILE PHOTO: 2018 Environmental Science graduate Trevor Wood takes a tree core along the Lake Erie shoreline near Girard.