Sarah Aiello '02 in the News
Thursday, October 18, 2018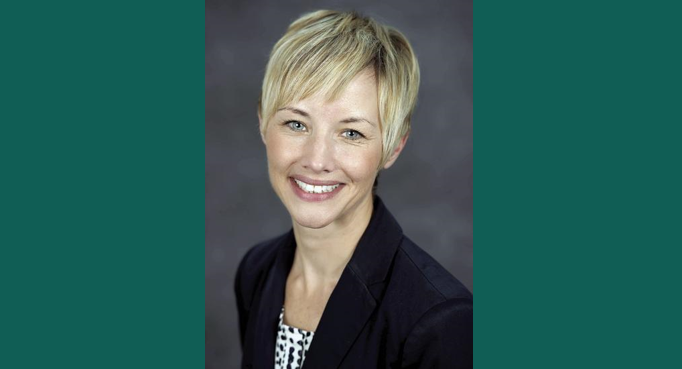 Sarah Aiello is a 2002 Mercyhurst University graduate from the elemenrary edcuation program.
Article retrieved from: https://www.insidenova.com/news/education/new-spring-hill-principal-focusing-on-academics-community/article_be3d115a-d164-11e8-a7de-3b37cf961699.html
Ensconced on August as principal of Spring Hill Elementary in McLean, Sarah Aiello has spent the past couple of months getting to know the students, staff and surrounding community.
"It's really one special place and I'm honored to lead this building," said the first-time principal. "Like any of the schools I've been to, its about me honoring what we do really well and working together with my staff, students and families to continue finding ways to improve."
Her goals will be to elevate and enhance Spring Hill's strong academic programs, said Aiello, who has accepted an award from the Virginia Board of Education honoring the school for academic excellence.
"Our teachers are incredibly creative when it comes to delivering instruction," Aiello said, adding, "When you lift up each other, lots of good comes from that."
Aiello grew up in Reston and went to South Lakes High School, where as a senior she got her first taste of teaching while volunteering her time at local elementary schools. She later attended Mercyhurst College in Erie, Pa., because it offered solid programs in her two main areas of interest, dance and education.
"I was also introduced to lake-effect snow," she joked.
A series of practicums at Mercyhurst helped her conclude that education was the right career choice.
"I was sold because of the impact on kids," she said. "I loved being a teacher, delivering lessons and watching kids learn and grow. I never looked back."
She graduated with a bachelor's degree in the latter and went on to receive a master's in educational leadership from Virginia Tech.
Aiello began her education career as a sixth-grade teacher with the Charlotte-Mecklenburg school system in North Carolina, then came back to Northern Virginia.
"It was important to me to come back and give back to the community that helped raised me when I was growing up," she said.
She has worked in Fairfax County Public Schools for the past 14 years, teaching at Dogwood and Pine Spring elementary schools and Glasgow Middle School. She later served as an assistant principal at Langston Hughes Middle School in Reston and most recently in the same role at Hutchison Elementary in Herndon.
Like many who switch from teaching to administrative work, Aiello said she welcomes the opportunity to influence more students and educators than she could in the classroom.
Spring Hill's strong parent-teacher organization supports the school's needs, including a high-quality after-school program, she said.
Spring Hill has more than 1,000 students this fall, which is below the school's capacity, but Aiello knows adjacent Tysons is booming and likely will boost enrollment in the future.
Aiello no longer teaches, but actively fosters the school's collaborative-learning teams.
"My educational philosophy has been that kids should always be our focus," she said. "Every child deserves a greater teacher and every teacher deserves a great leader."
Other "pillars" for her include an unwavering focus on student achievement; using a "servant-leader" approach, which entails seeking input from others before making decisions; and appreciation for teachers.
"They are the heartbeat of the building," she said. "It's important for me to stay connected to that work."
Douglas Tyson, assistant superintendent for the school system's Region 1, said Aiello came to Spring Hill brimming with "boundless energy and enthusiasm" and brought her husband and toddler son along on the first day she met with the community. 
Aiello wants the school's students to obtain social, emotional and academic success and she is keen on keeping school operations functioning at a zenith, he said. 
"She has been very strategic with staffing resources [and] she has surveyed bus arrival and departure times to maximize student time in the building and minimize student time on the bus," Tyson said. "Sarah keeps a close eye on food-service options for students and regularly checks to ensure that facility-maintenance issues are addressed in a timely manner."