PA teachers, veterans to benefit from special tuition rate
Monday, April 15, 2019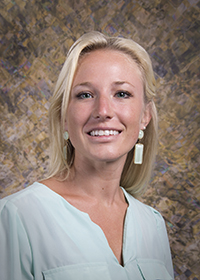 Pennsylvania teachers and all U.S. military veterans who are certified teachers are eligible for a special tuition rate from Mercyhurst University for its new Master of Science in Teaching Excellence.  
With an inaugural tuition rate of $500 per credit, and low-cost standard fees, students can expect to pay less for the online, 30-credit master's degree at Mercyhurst than at any other school in the region. Teachers outside of Pennsylvania will pay the standard graduate tuition rate of $804 per credit.
As a Mercy institution whose roots date back to 1926, Mercyhurst was founded as a teaching college. Over the past 93 years, it has grown a reputation for producing outstanding teachers in the areas of early childhood, elementary, secondary, and special education.
Likewise, as the region's only Purple Heart University, Mercyhurst has a history of creating special opportunities for veterans to achieve their academic goals; this marks one such endeavor.
"We are truly excited to create an opportunity for K-12 Pennsylvania teachers and veterans to advance their teaching careers, which not only enhances their professional development, but enables them to discover new evidence-based strategies that they can put to use in the classroom," said Dr. Amy Burniston, chair of Graduate Secondary Education. 
The new Master of Science in Teaching Excellence includes five core courses and five electives. An accelerated pathway would allow students to complete their degree in as little as one year. Students may realize additional savings by the flexible nature of the program. Elective course work may be fulfilled through eligible PLS courses, a portfolio review for teachers with one or more years of experience, graduate transfer credits for equivalent course work, or a variety of graduate courses offered by Mercyhurst.
"Our goal in creating this program is to offer an affordable, flexible option for teachers looking to get the most out of their continuing education opportunities," said Burniston. "The program's a natural outgrowth of our partnership with PLS 3rd Learning. By allowing teachers to combine credits from a variety of CTE sources, we've created a program that recognizes the learning and development that these teachers have already experienced." 
Recent studies have acknowledged an increase in teacher attrition or burnout. Experts agree that one approach to combating this problem is to focus on preparation and professional development.
"As a former superintendent, I can attest to the impact attrition can have on a school district," said Alan Karns, director of field placements. "The lack of quality professional development opportunities can be demoralizing to teachers. We're pleased to be offering a high quality, flexible online program that allows the customization of professional development by individuals, schools and entire districts. I expect tremendous interest in this program locally, regionally, and perhaps nationally."
In addition to a master's degree, the graduate and PLS course work offered through Mercyhurst may also lead to PDE endorsements in a variety of subjects including Autism, ELL, Instructional Coaching, Online Design, Teacher Leadership and more.
Mercyhurst's first cohort in the Teaching Excellence program will begin on May 20. Interested teacher can learn more at mercyhurst.edu/teaching-excellence and can apply for free at apply.mercyhurst.edu.
PHOTO: Dr. Amy Burniston