MNE Cultural Series announces spring line-up
Tuesday, February 12, 2019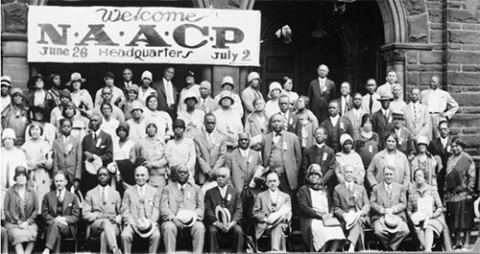 Each semester, Mercyhurst North East welcomes the public to campus for its Cultural Series. Events include thought-provoking and informative discussions, along with engaging performances by local artists.
This spring the line-up includes:
The History of the NAACP: Then & Now
Wednesday, Feb. 27, 7 p.m.
Alex Theatre
Founded Feb. 12, 1909 the NAACP is the premier advocacy organization for civil rights, leading grassroots campaigns for equal opportunity and conducting voter mobilization. This presentation will include a discussion of how and why the organization began, the importance of educational equality and NAACP membership featuring Gary Horton, President of the Erie NAACP, and George Morgan III, academic success coordinator, Edinboro Unversity.
The Story of Tea
Tuesday, March 26, 7 p.m.
Alex Theatre
The consumption of tea is steeped in art and industry, tradition and revolution. Next to water, it's the most widely consumed beverage in the world, and historically was a major factor in connecting the East and the West. Dr. Clint Jones, a certified tea sommelier and Associate Provost of Associate Degree and Certificate Programs at Mercyhurst University, leads this presentation on how teas are made, should be brewed, achieve their flavor, benefit the body/mind and are best paired with food.
A Brief History of the British Empire: The Downton Abbey years
Wednesday, April 24, 7 p.m.
Alex Theatre
With the smash-hit Downton Abbey as a backdrop, Dr. Dennis Hickey, professor of history at Edinboro University, will explore the profound and rapid evolution of British society. 
Celebrate Spring Dance Performance
Sunday, May 5, 2 p.m.
Ridge Library Great Room
This afternoon of dance showcases four elite ensembles from Mercyhurst and the Erie region and includes a variety of dance genres. Perfect for the whole family, the event concludes with a reception.
Mercyhurst North East Cultural Series events are free and open to the public. For more information contact Patti Sullivan at 814-725-6277.