Mercyhurst unveils 20th edition of 'Raw Edges'
Tuesday, April 10, 2018
The Mercyhurst University Dance Department will present the 20th edition of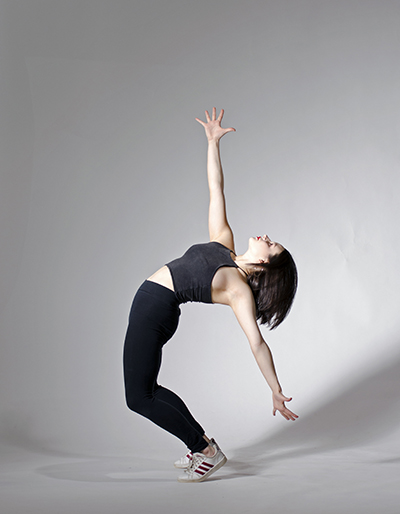 Raw Edges April 20-22 in the Mary D'Angelo Performing Arts Center.
For two decades, Raw Edges has provided audiences with cutting-edge choreography created, coordinated and performed by upper-level dance majors.
Raw Edges XX will feature nine student choreographers: Marleigh Bristol, Sara Clarke, Audrey Davison, Ragan Faulkner, Kathryn Galimi, Lacey Gigliotti, Elizabeth Hite, Kerry Schroeder and Makayla Sprague. They will not only gain choreography experience but will also coordinate the auditioning, casting and directing of 52 undergraduate dance majors. Dance faculty members Tauna Hunter, C. Noelle Partusch and Solveig Santillano will oversee the entire process. 
The diversity of topics, genres, musical selection, movement vocabulary and rehearsal processes reflect the varying personal voices and leadership qualities Mercyhurst dancers possess. Musical selections include country western, classical, contemporary and techno beats.
For students involved in the project, planning begins a year in advance. Students propose and decide on topics before beginning initial research in the spring of the choreographer's junior year.
Choreographers are assigned faculty mentors as they begin planning their productions. This process includes researching their topic/genre, securing music rights, conducting auditions, selecting their casts and coordinating rehearsals. At the start of the spring semester, students translate their ideas into movement by developing and integrating vocabulary unique to their chosen concept.
The uniqueness of Raw Edges comes not only from original choreography, but also from the costume, lighting, musical and thematic selections made by each student choreographer. Expert lighting designer Bob Steinbeck will assist the students with their lighting designs.
This year's topics and genres span a wide range.
Davison's vision will feature a female quartet dancing en pointe, pairing a blend of classical, contemporary ballet and jazz styles with a Gershwin medley played by musical director Richard DiFiore. In contrast, Bristol's new group work explores the chance meeting and later death of a close family friend. Other topic inspirations include the work of Georgia O'Keefe, identity, relationships, dance for camera, environmental concerns, story ballets and more. Students drew inspiration from paintings, poetry and the human condition.
Audience members will also have the opportunity to hear from the artists during "Talk Back" sessions offered prior to the start of select shows and during intermission. Each choreographer will discuss his or her process for creating, realizing and articulating a unique vision.
Raw Edges will be performed in the Mary D'Angelo Performing Arts Center on Friday, April 20, at 7 p.m.; Saturday, April 21, at 2 and 7 p.m.; and Sunday, April 22, at 2 p.m. Tickets are $15 for adults, $10 for seniors and students, and $5 for youths 12 and under and Mercyhurst students. They can be purchased online at miac.mercyhurst.edu or by calling the box office at 814-824-3000.­­­­­­­­­
The dance department is also partnering with SafeNet, an organization that supports victims of domestic violence, a cause that has particular resonance for the dance program since losing major Jenni-Lyn Watson in 2010.
A special gala, co-chaired by President Michael Victor and his wife Craige, and Chris and Mary Ellen Sorce, takes place Friday at 5:30 p.m. in Cummings Art Gallery, preceding the opening performance at 7. Tickets are available for $50 at the door or through the dance department (814-824-2256) and include admission to both the gala and performance.  The gala evening will benefit SafeNet and the Jenni-Lyn Memorial Scholarship Fund, which supports graduating seniors with audition expenses.