Mercyhurst task force implements measles response plan
Tuesday, July 23, 2019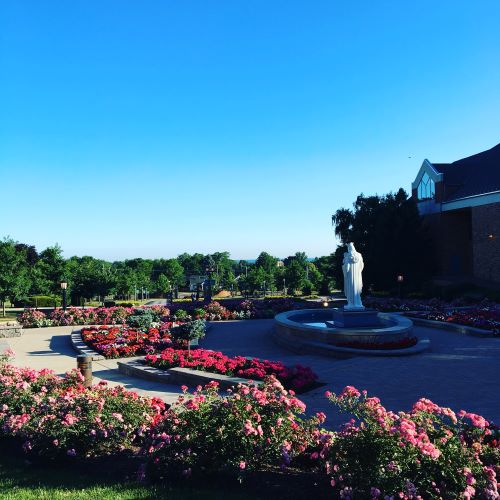 Heeding the expression, better safe than sorry, Mercyhurst University is taking proactive measures to ensure it can respond swiftly and effectively in the event of a measles outbreak on campus.
President Michael T. Victor charged a task force led by Dr. Laura Zirkle, vice president for student life, and Dr. Judy Smith, executive director of wellness, with implementing a comprehensive response plan.
To date, the task force has imposed an immunization policy change and scheduled a July 30 table-top exercise with members of the university's crisis response team.
From Jan. 1 to July 18, 2019, 1,148 individual cases of measles have been confirmed in 30 states, including Pennsylvania, according to the Centers for Disease Control and Prevention (CDC).  This is the greatest number of cases reported in the U.S. since 1992 and since measles was declared eliminated in 2000.
Measles is one of the most highly contagious diseases in existence, spreading through coughing and sneezing, and can linger in the air for up to two hours. If someone who is not immune to the virus breathes the air or touches an infected surface, they can become infected, according to the CDC. 
"A single case of measles on our campuses would have a highly disruptive effect on our educational mission and could put vulnerable members of our campus community at risk." - Laura Zirkle
The university's policy change specifies that all students and employees are required to provide documentation showing vaccination for measles-mumps-rubella (MMR). Students who live on campus must also provide documentation for the meningitis meningococcal conjugate vaccine.  
Employees born on or after Jan. 1, 1957, are required to submit documentation of vaccination for measles, mumps, and rubella (the MMR vaccine).  Employees born before Jan. 1, 1957, are presumed immune and need not submit documentation unless they work directly in a health care area. 
On Tuesday, July 30, the university's emergency response team will convene to update its general communicable disease emergency protocols, with special attention to measles. A table-top exercise will walk participants through a scenario in which measles is diagnosed in a student, so they will know ahead of time what their responsibilities and duties will be, what kind of timeline will be implemented and what organizations will be involved.