Mercyhurst students expose secret world of spy gear
Monday, April 23, 2018
The Ridge College of Intelligence Studies and Applied Sciences at Mercyhurst University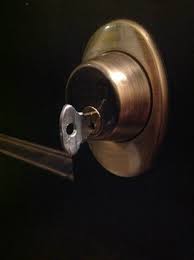 typically steers clear of "spy school" references because it's such a limiting concept, but the latest student project goes right to the heart of that concept as students reveal their "Spy Gear" projects on Wednesday, April 25.
Students in the Collection Operations for Intelligence Analysts class taught by Kris Wheaton will show off their projects in the lobby of the Center for Academic Engagement from noon to 1 p.m.
"The purpose of the class is to give students a sense of the challenges real-world agents have in order to collect relevant information for analysts to work with," Wheaton said. "In addition, the class should also make analysts more aware of when someone else is attempting to use these types of tradecraft on them."
Meanwhile, the students are asked to recreate various products or techniques common to spying.  For example, in the past, students have built listening devices into books or built replicas of the enigma machine.
This particular class is working on three projects. 
·         The first group is working on a psychological profile of Vladimir Putin to develop a list of elicitation techniques that would allow a trained agent to get an admission of guilt from him for meddling in the 2016 election. 
·         The second group is working on techniques for quickly copying keys using resins and molds.
·         The final group is working on concealment tools and tactics.
All are welcome to attend.