Mercyhurst student Marina Boyle wins national intel award
Monday, March 25, 2019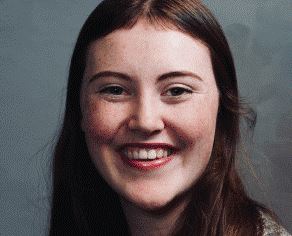 Aurora WDC, the global research, technology and learning community, has awarded its coveted Jim Mathews Undergraduate Award and Fellowship for Intelligence Excellence to Mercyhurst University sophomore Marina R. Boyle.
Boyle, a native of Dublin, Ireland, is a Business and Competitive Intelligence major in the Ridge College of Intelligence Studies & Applied Sciences, where she is carrying a 3.94 GPA. She is also a resident assistant, Merciad features editor and International Student Association president.
The Jim Mathews Award, now in its 8th year, was created to remember and acknowledge the lasting professional contributions to the field of competitive intelligence made by Mathews, who passed away in October 2011.
"Winning the Jim Matthews award means the world to me because it validates my hard work up to this point and reminds me of the extensive opportunities there are in the field," Boyle said. "Jim Matthews is naturally someone whose career successes I would hope to emulate in any future endeavors, and I am flattered to bear an award with his name."
Boyle said her goals include working in the competitive intelligence field, specifically in a business related to travel and tourism. Eventually, she would like to start her own business and later start an NGO that would enable her to use her skills for humanitarian work.
In all but one year of its eight-year existence, a Mercyhurst student has won the Mathews Award. In addition to the recognition, Boyle will have the opportunity to attend the G2: Reconverge Conference in Madison, Wisconsin, April 22-25 and present her winning essay.