Mercyhurst ranked #4 among 'Best Bachelor's Programs in Graphic Design'
Wednesday, May 27, 2020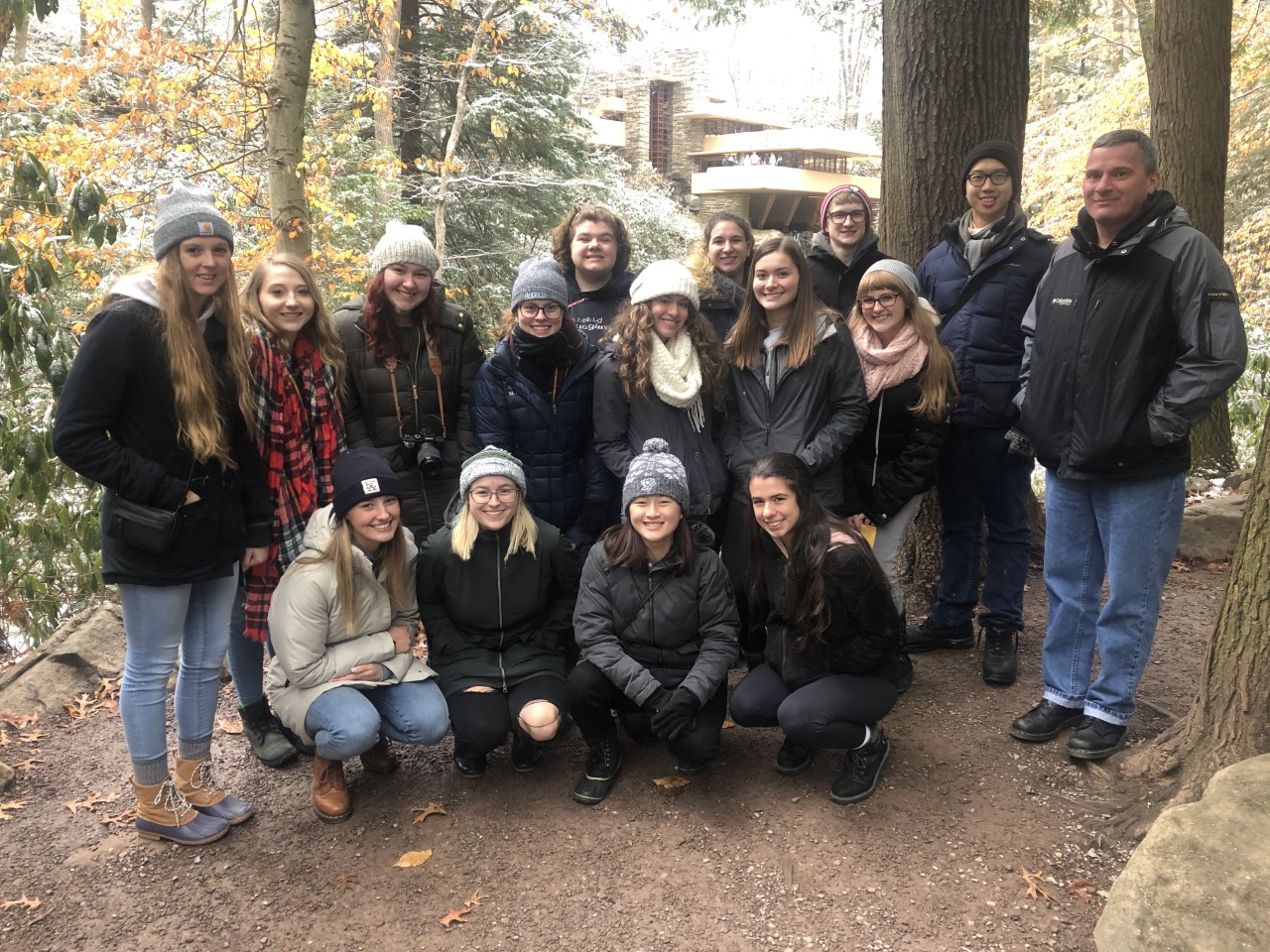 Mercyhurst University ranks among the nation's top programs in graphic design by CollegeChoice, an organization designed to help students make informed educational choices through various assessments, among them annual rankings.
Mercyhurst ranks #4 among the "Best Bachelor's in Graphic Design Degree Programs for 2020," behind the University of Florida, Harding University, and Judson University. Following Mercyhurst at #5 is Michigan State University, Messiah College, Maryville University, North Carolina State University at Raleigh, Bethel University, and Drexel University.
"I see the success of this program as two-fold," said Mercyhurst Provost Leanne Roberts. "One is a direct result of the commitment Art Department Chair Jodi Staniunas Hopper and faculty member Peter Stadtmueller have to offering a forward-leaning program to their students year after year. However, maintaining relevance is only half of the equation. The other half is the commitment Jodi and Pete have to directly supporting and mentoring each of their students throughout their four years in the graphic design program."
Students pursuing the BA in Graphic Design at Mercyhurst can take advantage of the university's state-of-the-art graphics lab, iMac computers, GoPro cameras, Adobe editing software, and 3D printer.
Graphic design students take courses such as basic computer design, typographic foundations, and digital imagery. The program's comprehensive curriculum integrates web and print design, which fosters versatile graduates. Students also consult with actual clients, providing a tangible community service while building robust professional portfolios. Mercyhurst graduates have worked for companies such as Wegmans, Dick's Sporting Goods, and L'Oréal.
According to the CollegeChoice methodology, "We use weighted values such as a school's retention, affordability, and reputation — in concert with concrete statistics — to generate our recommendations and rankings."
"We're so honored and humbled to be recognized for the quality program the Art Department supports," said Staniunas Hopper. "Students receive a lot of input from industry designers and marketers as well as actual clients to help prepare them for the rigors of a design life. Our alumni success is a reflection of their investment in the program plus their individual talents. Professor Stadtmueller and I couldn't be more proud of them."
PHOTO: Graphic design students on field trip to Frank Lloyd Wright's Fallingwater House. Pete Stadtmueller at far right.