Mercyhurst presents 28th Oscar Romero Award
Tuesday, March 19, 2019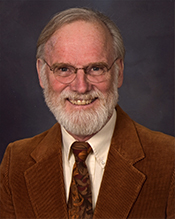 Mercyhurst University will present its 28th Oscar Romero Award on Thursday, March 21, at 7 p.m. in the university's Mercy Heritage Room. The 2019 award goes to Carl Malischke, who will be honored for his involvement with justice actions in El Salvador. He has worked through his Milwaukee parish for decades with communities in El Salvador and elsewhere in Central America, and has been an advocate for refugees in this country.
After accepting the award, Malischke will speak about his work. His talk is titled "The Reality on the Other Side of the Wall: Transformational Encounters and Our Salvadoran Connections" and will discuss, in his words, "how I was led to El Salvador, fell in love, and was ruined for life."
This event is free and open to the public, and no tickets are required.
Mercyhurst presents the Romero Award annually to an individual or organization "living the call of faith and justice in an extraordinary manner." The award takes its name from the late archbishop of San Salvador, El Salvador, who is remembered for his uncompromising commitment to the poor and oppressed of El Salvador. Archbishop Romero was canonized last October as a saint of the Roman Catholic Church.
For more information, contact Dr. Robert von Thaden, rvonthaden@mercyhurst.edu, 814-824-2184.