Mercyhurst names Clint Jones new dean of Zurn College
Friday, July 26, 2019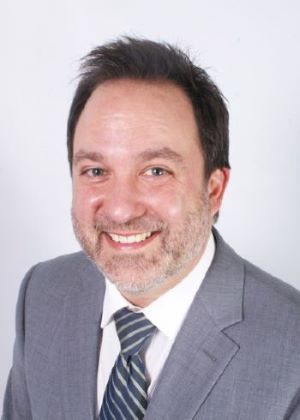 The Office of Academic Affairs at Mercyhurst University announced today that Dr. Clinton D. Jones has been named dean of the Zurn College of Natural and Health Sciences concurrent with his role as associate provost for associate degree and certificate programs.
In his new position, Jones will assume the duties of Dr. Michael Elnitsky, who will return to full-time teaching in the Biology Department at Mercyhurst.
"Dr. Jones has established himself as a steady and forward-thinking leader at Mercyhurst," said Provost Leanne Roberts in making the announcement. "This is a natural transition given his experience in the sciences as a professor of Chemistry and former chair of that department and his current associate provost role overseeing the associate degree programs, many of them in the health sciences on the North East campus."
A passionate educator, Jones has spent the past 12 years making his mark at the university. He received Mercyhurst's coveted Teaching Excellence Award even before earning tenure in 2012. At that point, he became chair of the Chemistry & Biochemistry Department and began strengthening the department's curricula, which led to the creation of a capstone research experience for students. Working alongside faculty amid three academic calendar changes, implementing further curriculum revisions, and purchasing and updating capital equipment, he successfully led his department to earn national degree accreditation from the American Chemistry Society in 2016.
Through his experiences as department chair, Jones became intrigued with the business side of higher education and pursued this passion by earning a certificate from Harvard Business School in 2017. The 150-hour certificate program was comprised of courses in business analytics, economics for managers, and financial accounting for managers. In November 2018, Jones became an associate provost at Mercyhurst.
Born in Atlanta, he earned his Bachelor of Science degree in Chemistry with highest honors at Georgia Tech as well as his doctorate in analytical chemistry under the direction of Professor L. Andrew Lyon, with whom he conducted research on polymer nanoparticles. These nanoparticles are now used for targeted drug delivery, chemical sensing and cancer treatment. During his postdoctoral research at Penn State University, he helped develop a method for creating artificial cells, after which he spent approximately a year as a Senior Scientist at Science Applications International Corporation before joining the Mercyhurst faculty.
Meanwhile, with Elnitsky's return to teaching, Roberts made note of his commitment to the university. "It is important to understand that Dr. Elnitsky was gracious with his time and energy agreeing to stay in the role of dean last year to create a more seamless transition for me as the new provost," she said. "He will be returning to his love of teaching full time and I am confident he will engage and contribute to the university community in many ways during the years ahead."
Meanwhile, Dr. Karen Morahan will become the associate dean of the Zurn College. Since arriving at Mercyhurst in 2015, Morahan has served as a faculty member in the nursing and public health departments, and is the current RN to BSN Program Director.  
Morahan earned her BSN from Dominican College, her MSN from the University of Maryland at Baltimore, and her Ph.D. in Higher Education Leadership from Capella University. Prior to Mercyhurst, Morahan was a faculty member at Edinboro University for 12 years. She served in the United States Air Force and retired as a Lieutenant Colonel in 2011.  Her 20 years of distinguished service included positions as chief nursing officer, executive officer, and deputy squadron commander in the United States and around the world.