Mercyhurst makes 'Top Ten' of best design and visual communication programs
Friday, October 25, 2019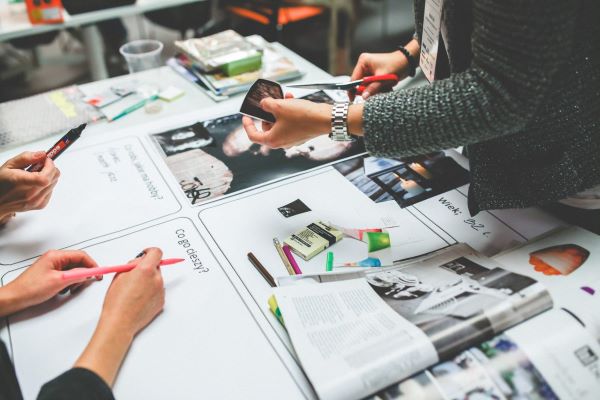 Mercyhurst University has been named to the Top Ten colleges and universities in Pennsylvania offering the best design and visual communication programs, according to a news release issued today by Zippia, a leading online career guidance resource. 
"This is an unexpected endorsement of the skills and knowledge we try so hard to instill in our students," said Jodi Staniunas Hopper, chair of Art & Graphic Design at Mercyhurst. "I believe we received this honor because of our alumni who hold jobs in design. They take what we teach and do great things with it."
Following is the Top Ten list for 2019:
Jefferson (Philadelphia University + Thomas Jefferson University)
Lehigh University
Pennsylvania State University-Main Campus
Susquehanna University
Drexel University
Temple University
Robert Morris University
York College of Pennsylvania
Cabrini University
Mercyhurst University
"When it comes to identifying the best design and visual communication schools we wanted to approach the ranking like a design and visual communication major would, by looking at data on how schools perform and comparing them to one another," according to the news release.
"So with that mind, we looked at the following data from the NCES (National Center For Education Statistics) and College Scorecard data from ED.gov to understand which design and visual communication departments offer the best career opportunities:
Career Results

Mean Earnings after 6 Years
Mean Earnings after 10 Years
Ratio of People Working to Not Working after 10 Years

Design And Visual Communication Emphasis

Percentage of Graduating Class that are Design and Visual Communication Majors 

School Performance

Admissions Rate 
Graduation Rate
Average Cost of Attendance 
Median amount of debt."
With this data, Zippia looked at the institutions of higher learning with design and visual communication majors in Pennsylvania, ranking each based on the criteria above. 
"This ranking speaks to the caliber and commitment of our faculty combined with the opportunities for our students to participate in real-world, practical experiences while pursuing a degree in art and graphic design at Mercyhurst University," said Mercyhurst Provost Leanne Roberts.
Mercyhurst will host a Day in Art for prospective students on Friday, Nov. 1, 2019 from 8:30 a.m. to 2:15 p.m. For more information or to register, click here.