Mercyhurst Institute for Arts and Culture presents 'An Evening with Rufus'
Tuesday, October 15, 2019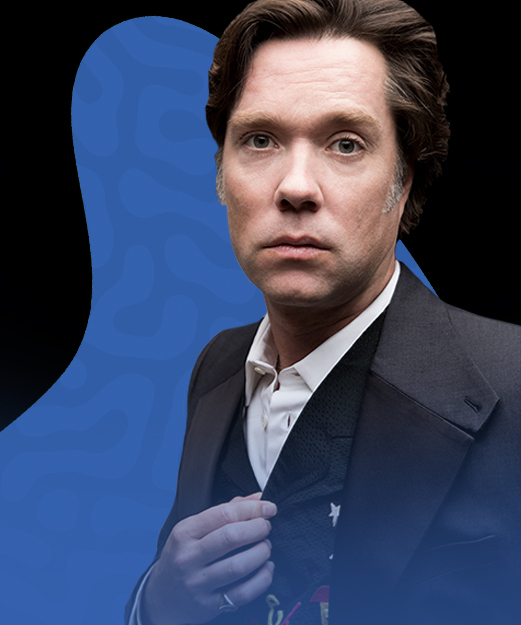 The Mercyhurst Institute for Arts & Culture will host one of the great composer/lyricists of the 21st century when Rufus Wainwright brings Oh Solo Wainwright: An Evening with Rufus to the Mary D'Angelo Performing Arts Center on Saturday, Nov. 2.
Praised by the New York Times for his "genuine originality," Wainwright has established himself as one of the great male vocalists and songwriters of his generation.
The New York-born, Montreal-raised singer/songwriter has released seven studio albums, three DVDs, and three live albums, including the Grammy-nominated Rufus Does Judy at Carnegie Hall, which captures his celebrated Judy Garland tribute performance at the London Palladium in 2007.
In addition to being a celebrated contemporary pop singer, Wainwright has made a name for himself in the classical world.
His much acclaimed first opera, Prima Donna, premiered at the Manchester International Festival in July 2009. The opera was subsequently performed in London at Sadler's Wells in April 2010, in Toronto at the Luminato Festival in June 2010, and at the Brooklyn Academy of Music's Howard Gilman Opera House in February 2012. His second opera, Hadrian, premiered in Toronto on October 13, 2018.
Wainwright has received Juno Awards for Best Alternative Album in 1999 and 2002 for Rufus Wainwright and Poses, respectively, and nominations for Want Two (2005) and Release the Stars (2008). He was also nominated for Songwriter of the Year in 2008 for Release the Stars.
Tickets are $36 for adults, $31 for seniors, and $26 for students and youth 12 and younger. Tickets can be purchased at miac.mercyhurst.edu or by calling the box office at 814-824-3000.
This performance is sponsored by Dusckas-Taylor Funeral Home, Gary's Flower Shoppe, and the Erie Reader. The 2019-20 MIAC Live series is made possible through the generosity of Scott Enterprises, Dr. & Mrs. Robert Guelcher, Aetna, the Erie County Gaming Revenue Authority, and Cumulus Media.