Mercyhurst hospitality webinar to feature professional event planners
Tuesday, April 02, 2019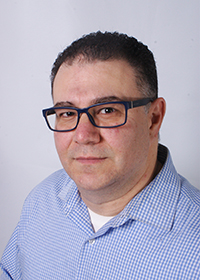 Three top Certified Meeting Planners (CMP) will engage students of the Statler Department of Hospitality Management at Mercyhurst University through a webinar on best practices in events management.  
Peter Zohos, assistant professor of Hospitality Management at Mercyhurst University, and 1990 hospitality alumnus Tony Prusak are hosting the webinar on campus and will serve as moderators Thursday, April 11, at 4:30 p.m. (EST)
Through the webinar, Mercyhurst hospitality students will have the opportunity to interact with Shanna Dixon, CMP with the American Heart Association, Sharon Hill, CMP with the San Antonio Breast Cancer Symposium, and Phillip Ridley, CMP with the Emergency Nurses Association. All three meeting professionals oversee events of 8,000-18,000 attendees.   
With more than 11,000 meeting professionals in 55 countries around the globe holding the CMP designation, it represents the standard of excellence in today's meetings, conventions and exhibitions industry, Zohos said. Having three leading professionals available to students in one setting will give them a great opportunity to learn firsthand what it takes to rise through the ranks to become a professional meeting planner.
"The students will benefit greatly from getting a chance to interact with professionals who do this type of work daily," Prusak said. "More importantly, they get to see how big and exciting the meetings industry can be."
PHOTO: Peter Zohos