Mercyhurst forms first-ever nursing department
Monday, August 27, 2018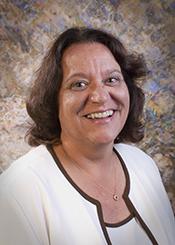 In an effort to streamline operations, enhance communication and foster collaboration among Mercyhurst University's three nursing programs, a new Department of Nursing has been established, according to today's announcement by Michael Elnitsky, dean of the Zurn College of Natural and Health Sciences.  
The first-ever department, which will encompass both the Erie and North East campuses, will be headed by Judy Stanley, with individual program directors Karen Morahan, Bachelor of Science in Nursing Completion Program (RN-BSN), Charlotte Foresther, Associate of Science in Nursing (ASN), and Kathryn Habusta, Practical Nursing (PN).
As department chair, Stanley said she hopes the new academic configuration will foster a sense of camaraderie among nursing faculty, who will be encouraged to share ideas for optimum program efficiency, especially in identifying areas that are in need of improvement. Together, they will formulate policy recommendations for consideration by Dean Elnitsky and the Vice President of Mercyhurst North East, David Hyland, as well as share information related to nursing accreditation standards.
According to Hyland, "The creation of a department of nursing has been in the discussion and planning stages for some time and I am thrilled that we are now able to formally unify our nursing programs and stand up this important department. Our nursing staff and faculty are energized and we know our students will benefit greatly from the increased inter-professional ties and shared expertise of all our nurses as they are brought together under this new department."
Department leaders have adopted the following mission statement:
The mission of the Department of Nursing is to consistently prepare knowledgeable, merciful, compassionate, creative, accountable and respectful nurses who embody a passion for excellence, lifelong learning, and true caring for all they encounter. This will be accomplished through a united faculty that will foster consistency, communication, teamwork in decision-making, and use of evidence-based practices in classroom and clinical settings.