Mercyhurst earns third PA It's On Us Grant
Monday, January 14, 2019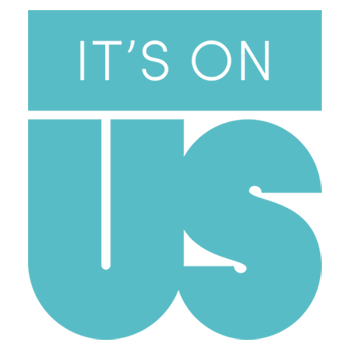 For the third year, Mercyhurst University has received Pennsylvania's It's On Us Grant to address campus sexual assault. Governor Tom Wolf launched the "It's On Us PA" campaign on Jan. 29, 2016, inviting education leaders and all Pennsylvanians to play a role in ending sexual violence.
Already home to a robust program managed through the university's Title IX Office and Counseling Center, the $30,000 allocation strengthens a variety of ongoing initiatives. In addition to general campus outreach and healthy relationship curricula, the university has used the state funding to engage campus speakers, train employees and hearing boards, issue the campus climate survey, and offer the Coaching Boys Into Men program, among others.
"In the third year we will continue to bring a speaker to campus during Welcome Week and we will also work with UASK on a downloadable app that will provide college students with resources for sexual assault and dating violence prevention, reporting, and bystander intervention," said Title IX Coordinator Alice Agnew.   
Mercyhurst is also in the second year of a three-year, $300,000 It's On Us Grant from the U.S. Department of Justice, through which the university created the Mercyhurst University Empowerment and Prevention Project in collaboration with the Erie County District Attorney's Office, the Erie Police Department, Crime Victim Center and SafeNet.
"The key word here is 'comprehensive' in that we are working together as partners to create for our campus the best possible education and response to domestic violence, dating violence, sexual assault and stalking crimes," said Dr. Judy Smith, executive director of Wellness at Mercyhurst, who wrote the grant and serves as project director.
In addition to Smith, Agnew also credited grants director Matt Sanfilippo and project manager Ariel Dodick for their work in implementing the grant elements and encouraging the climate change necessary to reduce sexual violence on campus.