Mercyhurst announces new post in athletics leadership
Friday, July 20, 2018
Suzanne (Gushie) Sweeney, MA, LAT, ATC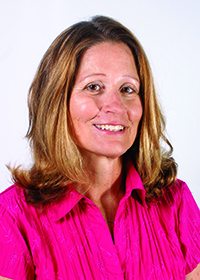 has been named to the newly created post of Assistant Director of Athletics for Student-Athlete Health and Wellness at Mercyhurst University.
Sweeney, who formerly served as clinical coordinator for Mercyhurst's Athletic Training Program, will report to Director of Athletics Brad Davis as part of the department's senior leadership team.
The position was made possible in part through a Strategic Alliance Matching Grant awarded by the NCAA Division II Presidents Council. The grant program assists Division II member institutions committed to enhancing ethnic minority and gender representation in mid- to senior-level intercollegiate athletics administrative positions.
In her new post, Sweeney will be responsible for supporting the success of student-athletes by enhancing their overall health and well-being. She'll be the official healthcare administrator and the senior member of the university's sports medicine team, and will collaborate with the student health/counseling staff to ensure that student-athletes receive comprehensive health care while on campus.
"I'm looking forward to working closely with all our athletes and coaches to see that they receive the most comprehensive health and wellness services possible," she said. It's a good fit for Sweeney, who has previously served as Mercyhurst's Health Care Administrator and as Faculty Athletic Representative, providing liaison between faculty members and the athletics department. She holds a B.S. from Mercyhurst University and an M.A. from Western Michigan University.
In announcing the promotion, Vice President for Student Life Laura Zirkle said, "We're excited to create this position, which will enhance the growth and maturation of every single student-athlete in the wellness areas of spiritual, emotional, mental, social and physical health."
Zirkle credited Lauren Packer Webster, interim Director of Athletics and Senior Woman Administrator, who coordinated the grant application, with assistance from Matthew Sanfilippo, Joe Cuneo and Andrew Simon-Wambach. Webster said Mercyhurst's application was the highest-ranked proposal submitted during the 2017 grant cycle.