Mercyhurst admitted to Coalition for Access, Affordability and Success
Wednesday, March 07, 2018
Mercyhurst University joins 130 higher education institutions across the United States as a member of the Coalition for Access,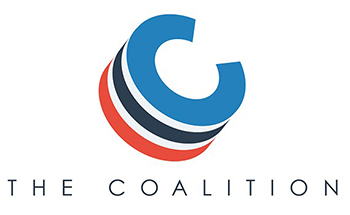 Affordability and Success, an organization dedicated to streamlining the college application process for all students, particularly those from underrepresented groups, including low-income and first-generation households.
"During its 92-year history, Mercyhurst has strived to live the mission of its founders, the Sisters of Mercy, who believed that a college education should be available to all who seek it," said Mercyhurst President Michael Victor. "Joining the ranks of the Coalition is closely aligned with that mission and provides us one more tool to reach a diverse community of learners." 
The Coalition provides a free platform for high schoolers to develop online portfolios as early as the ninth grade; including a digital locker that enables students to build a library of materials to share with the colleges of their choosing; a space for students, counselors and teachers to engage with each other; and an application.
Members of the Coalition include a diverse group of public and private universities that provide substantial support to lower-resourced and underrepresented students, maintain holistic admissions practices, offer institutional financial aid, and demonstrate consistent graduation rates across all income levels.
"The Coalition was formed by a cadre of Ivy League Schools and universities represented in the Big 10," said Joseph Howard, vice president for enrollment at Mercyhurst. "To be invited to join this cause is an honor for Mercyhurst and affirms our commitment to providing life-changing educational experiences to all persons, regardless of social class."
Mercyhurst's participation in the Coalition provides the third application option for prospective students; the university will also continue to accept its own Mercyhurst-specific application and the Common Application.