Fall 2019 Dining Series offers unique options on Erie, North East campuses
Wednesday September 18, 2019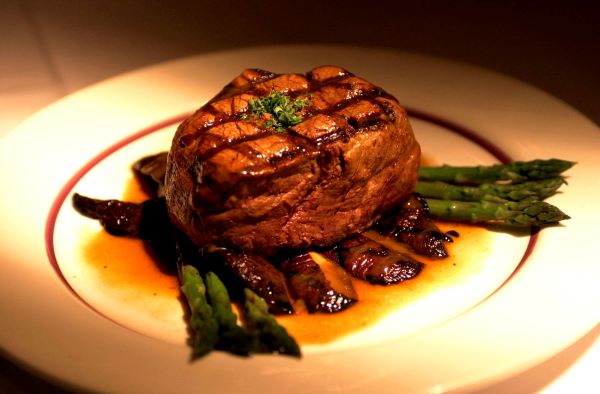 The popular Dining Series offered each fall on both the Erie and North East campuses of Mercyhurst University offer exciting new dining options to the Erie community, while also providing real-life experience for the students who stage them.
In Erie, serving as general manager for a meal is a senior capstone experience for Hospitality Management majors, who spend weeks planning the events. The students create and plan the menus; order and purchase food and supplies; and coordinate production and serving of the meal. While they are not culinary students, the experience prepares them to supervise food and beverage operations within the hospitality industry. Students in the Advanced Food Service Management and Applied Service Methods classes prepare and serve the meals. 
The Erie dinner series is already underway in the Marriott Café, with meals scheduled most Mondays, Wednesdays and Fridays through Nov. 22. Seating is from 5 to 5:30 p.m. The cost is $13, including tax. Full menus can be viewed at mercyhurst.edu/dining-series. Reservations are required for all meals and can be made by calling 814-824-2565. For more information, contact Allyson Schrimper-Minor, manager, at marriottcafe@mercyhurst.edu.
Students in the Culinary Arts program on Mercyhurst's North East campus also invite the public to a series of fall dinners. Meals will be served in the Carriage Way and Stone Chapel Dining Rooms on four Thursdays: Oct. 3, 17 and 24 and Nov. 7. Seating begins at 5:30 p.m., with dinner served at 6. The cost is $20, plus tax.
Student Marie Bergquist is coordinating a menu she calls "Thymeless" on Oct. 3 and 24. On Oct. 17, the Culinary III class presents "Fall into France," and on Nov. 7, the theme is "Fall in Love with North East."
Complete menus can be viewed at mercyhurst.edu/mne-dining-series. Reservations are required; call 814-725-6261 and leave a message.
To be added to the mailing list, email Chef Brenda Fernandes at bfernandes@mercyhurst.edu.