Executive, philanthropist and Erie native Christine Spadafor to speak at graduation
Wednesday, April 24, 2019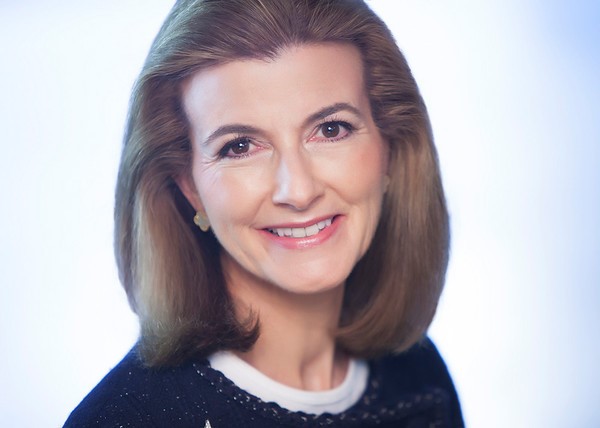 Mercyhurst University announced today that Erie native Christine Spadafor, an accomplished executive whose extensive career experience ranges from corporate board rooms to nonprofits, will be its 2019 Commencement speaker. She will address graduates on Sunday, May 12, 2019, during 2 p.m. proceedings at the Erie Insurance Arena.
All told, Mercyhurst will celebrate 852 graduates: 534 bachelor's degree and 141 master's degree candidates from the Erie campus for a total of 675; and 177 associate degree candidates at North East, the latter graduating on Saturday, May 11, 3 p.m., in Ligouri Fieldhouse.
Spadafor is CEO of SpadaforClay Group, a management consulting and board advisory firm. In addition, she is an Independent Director of a New York Stock Exchange-publicly traded company and advisor to numerous nonprofit organizations.
As a child growing up in Millcreek, Spadafor learned from her supportive and devoted parents, Arthur and Mary Spadafor, about the joy, duty and responsibility of "giving back."  She has built her career bridging the corporate and nonprofit worlds and will address graduates on the challenges of balancing external success with the internal rewards of purpose, meaning, and social contributions.  "I am grateful to Mercyhurst for this distinguished honor," she said. 
"While Erie has endured challenging times, it still maintains its vibrancy and spirit:  the civic, economic and technical reinvention, the expansion of educational institutions like Mercyhurst University and the nonprofit innovations demonstrated by organizations such as The Erie Community Foundation. I am proud to be from such a strong, caring and resilient community," Spadafor said.
Mercyhurst University President Michael T. Victor said, "Ms. Spadafor's steady message for seeking balance in how we approach life makes her a welcome and timely choice to address our graduates and their families, as well as our greater campus community. Her message, which is consistent with our own Mercy mission, is one that we could all stand to hear more often."
Spadafor received a law degree from Harvard Law School and Master of Science degree from Harvard School of Public Health. In addition, she also holds an Honorary Doctor of Humane Letters degree in recognition of her career achievements and contributions to vulnerable and at-risk populations.
Spadafor was recognized by the American Bar Association as one of the nation's top 20 female attorneys with business expertise for boards of directors. She is a member of DirectWomen, a national nonprofit that works to increase the representation of women lawyers on corporate boards. 
Spadafor was an Intensive Care Unit nurse at the University of Pittsburgh Medical Center and a former General Counsel and Vice President at Franciscan Children's Hospital in Boston. She was also a partner at The Boston Consulting Group and other leading management consulting firms, and twice served as advisor to the United Nations in China on environmental and maternal and child health matters in Third World countries.
Spadafor is a frequent speaker at conferences and seminars – lecturing on board governance, leadership, and issues central to gender equity. She is a Visiting Executive in the MBA program at Tuck School of Business at Dartmouth College, a lecturer at Harvard Kennedy School, Harvard School of Public Health, Harvard Business School, Young Presidents Organization (YPO), University of Nevada and at international leadership conferences sponsored by Harvard Medical School.
For more information on Christine Spadafor, visit christinespadafor.com.