Erie, Mercyhurst vie for title of Hockeyville, USA
Thursday, March 08, 2018
Erie's connection with hockey has gained national attention of late,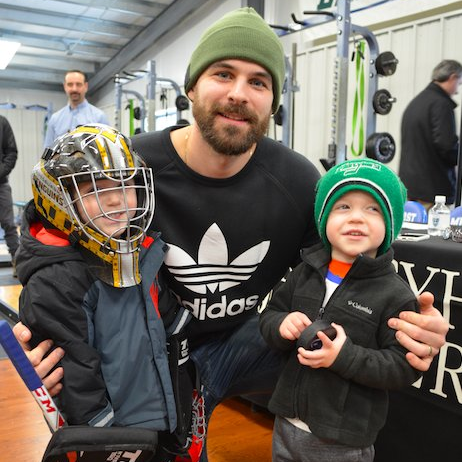 and with the help of fans, the community can earn the official title of Hockeyville, USA.
By taking part in the contest presented by Kraft Foods and the NHL, communities nationwide compete for the coveted title, which includes the opportunity to host an NHL preseason game and earn $150,000 in rink upgrades.
The funds would benefit the Mercyhurst Ice Center (MIC), which is in need of upgrades to its 27-year-old rink. The MIC is currently one of only two functioning rinks in the Erie area. It hosts youth and adult recreational leagues, the university's two Division I teams as well as Erie Otters practices.
The contest gives community members the power to help their home ice arena's cause by uploading their stories, photos and videos to Hockeyville USA's website. You can support Mercyhurst here. The community submission phase runs through Saturday.
As fans post content, the MIC will accumulate "rally points," which judges will consider when naming finalists. Fans are also encouraged to share the page on social media and use the hashtag #HockeyvilleUSA.
Once judges have collected each rink's submissions and calculate their rally points, the top four finalists will be announced on March 31. The four finalists will then have two weeks to rally the community in preparation for a live voting event starting on April 13.
The winner of the contest will be announced on April 14 during an intermission of a Stanley Cup playoff game.
In addition to the first-place prize, Kraft also awards $30,000 in rink upgrades to the runner-up and $10,000 each to the third- and fourth-place finishers.
Belle Vernon, located in Fayette County, won the contest as well as the distinction of Hockeyville, USA, in 2017.
For more information and to help Erie earn the title of Hockeyville, USA, click here.