Erie, Mercyhurst partner on holiday fireworks
Tuesday, May 29, 2018
The City of Erie and Mercyhurst University announced that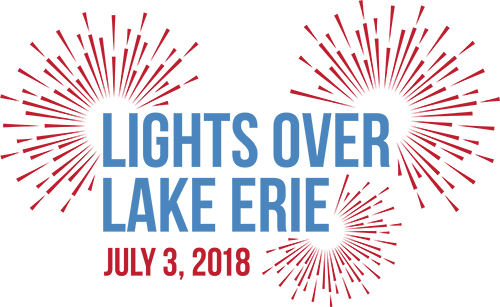 fireworks will be returning to Erie's Bayfront July 3 at the Bicentennial Tower as 8 Great Tuesdays kicks off in neighboring Liberty Park. 
"During the campaign, I heard from many residents who said they wanted fireworks to return to the Bayfront for an Independence Day celebration," said Mayor Joe Schember. "I'm excited to announce 'Lights Over Lake Erie,' which will launch from the Bicentennial Tower at Dobbins Landing at 10 p.m. on July 3."
Mercyhurst University is the presenting sponsor for the fireworks.
"From 1984 to 2006, Mercyhurst hosted an Old Fashioned Fourth of July celebration on campus, until the crowds became so large that public safety concerns forced us to end the tradition," said Mercyhurst President Michael Victor.  "So, this year, we are extremely excited to join Mayor Schember in bringing them back to the Erie community in a big way."
In addition to the fireworks display at the Bicentennial Tower, Erie Bank's 8 Great Tuesdays concert series will also kick off July 3 at 6:30 p.m. at Highmark Amphitheater in Liberty Park.
"We're pleased to kick off Erie Bank's 8 Great Tuesdays this year the same night as the city's Lights Over Lake Erie fireworks display," said Erie-Western PA Port Authority Executive Director Brenda Sandberg. "This will be the first of our eight Tuesday concerts this summer and we're excited for our lineup for 2018."
With both events happening the same evening, Schember wants residents to be aware that traffic on the Bayfront Connector will be very congested and asks the public to be patient and plan accordingly. Visit www.lightsoverlakeerie.com for ideal viewing spots, recommended parking areas and other important updates.  
Schember also noted that the evening of July 3 was chosen because many residents have the following day off from work for the July 4 holiday and it provided an opportunity to work in conjunction with 8 Great Tuesdays for a combined celebration on Erie's Bayfront.