Erie Mayor Joe Schember to visit MNE Friday
Tuesday, October 30, 2018
Mercyhurst North East will welcome Erie Mayor Joe Schember to campus on Friday, Nov. 2.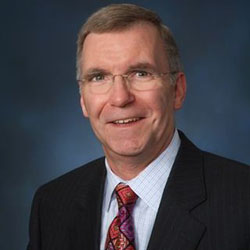 The mayor plans to learn more about the Opportunities for Academic Success in Inclusive Settings (OASIS) program, a one- to two-year opportunity for adults (ages 18 and older) with intellectual and/or developmental disabilities to earn proficiency-based certificates in a college setting. This unique, non-credit program gives students the opportunity to learn academic and vocational skills alongside traditional students pursuing similar vocational interests. Students are also provided the opportunity to learn important social and "soft" skills that are pivotal for employment.
While on campus, the mayor will also learn more about the Academic Success Center, which offers specialized resources for all students through its Academic Success Coaches, Peer Tutoring Center, Writing Center, Learning Differences Center and Career Services.
OASIS Open House
Adults ages 18 and up, their parents, professionals and the community are invited to learn more about the OASIS program during an Open House on Monday, Nov. 12, at 10 a.m. or Wednesday, Nov. 14, at 4:30 p.m. in the Great Room of the Ridge Library at Mercyhurst North East. Or call 725-6299 for more information.