Cummings Gallery hosts 'Photography of NPAA'
Wednesday, September 19, 2018
Cummings Gallery at Mercyhurst University will feature the work of seven local photographers in "Photography of the NPAA" –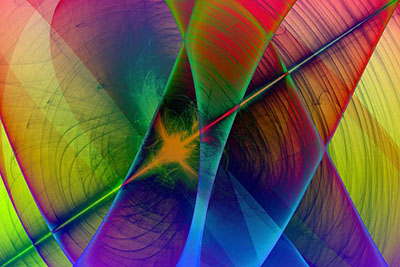 the first medium-specific exhibit staged by the NPAA (Northwest Pennsylvania Artists Association).
The exhibit will hang Sept. 24 through Oct. 27, with a reception for the artists on Thursday, Sept. 27, from 7 to 9 p.m. in the gallery.
Photographers Gary Cardot, Carol Posch Comstock, Abigail Adams Greenway, Dorothy Kloss, Nathan Sulecki, Michael Tkach and Greg Zbach have been working on different aspects of photography for years and utilize the medium in many ways. The exhibit is an informative look at different processes that photographers use, including traditional silver prints, digital media, images created on the phone, studio set-ups and collage.
The subject matter of the exhibit is highly diverse. There are beautiful, color abstracts by Greg Zbach that show close-up studies and organic designs, surrealist tableaux by Nathan Sulecki, and dreamy collages by Abigail Adams Greenway.
Dorothy Kloss is represented by silver prints that are meditative looks at everyday objects. Carol Posch Comstock's prints are layered, spiritual collages, and Michael Tkach makes narrative nudes and portraits in strong black-and-white archival inkjet prints. Gary Cardot's photographs of gardens and public parks in various cities are rendered in color infrared.
The exhibit was organized and curated by Gary Cardot, an assistant professor of art at Mercyhurst University, to highlight the long and popular use of photography that has been a hallmark of the NPAA.
The NPAA was founded in the 1970s by artists in the region to promote the visual arts and contribute to the betterment of the community. It provides scholarships to promising high school students through an annual scholarship fundraiser and art lottery; organizes exhibits by its members in varied settings; and conducts workshops for its members.
The membership of the NPAA is a cross-section of Erie's artists, art dealers, gallery directors and art critics. Kris Risto is its current president, and board members include Amanda Ferguson, John Vahanian, Bryan Toy, Barbara Crone, Barbara Yerace and Jack Stone.
Cummings Gallery is located in the lobby of the Mary D'Angelo Performing Arts Center on the Mercyhurst campus. It is open weekdays from 11 a.m. to 5 p.m. and Saturdays from noon to 3 p.m.; closed Sundays. Cummings will also be closed Oct. 4-7 during Mercyhurst's fall break. For more information, contact gallery director Jessica Stadtmueller at jstadtmueller@mercyhurst.edu.