Christina Riley-Brown named Hafenmaier College dean
Wednesday, March 21, 2018
Dr. Christina Riley-Brown, associate professor of English, has been named dean of the Hafenmaier College of Humanities, Arts and Social Sciences.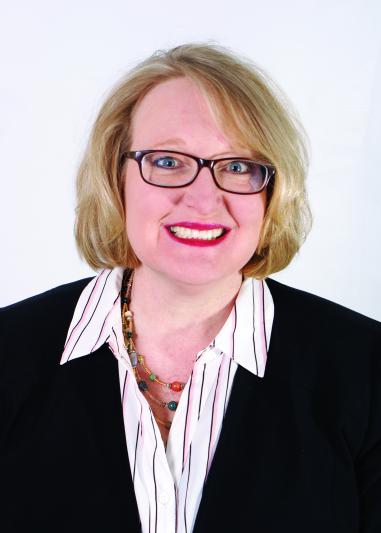 She succeeds Dr. Leanne Roberts who becomes Mercyhurst provost at the end of the academic year. 
Since coming to Mercyhurst in 2005, Riley-Brown has served as a faculty member, chair of the Department of English, and associate dean of the Hafenmaier College. She has served on college-wide committees, including the Faculty Senate Executive Committee, Faculty Research Committee, the Rank and Tenure Committee and the University Council.
As department chair, Riley-Brown led numerous initiatives, including curriculum revision and assessment, intensive student recruitment efforts, and development of a professional-track concentration in the English major. A strong supporter of interdisciplinary and experiential learning as a way to increase students' knowledge and develop their communication skills, she has traveled extensively with students for conference presentations and Faculty-led Study Abroad Trips. She also served on the Board of Directors at the Mercyhurst Child Learning Center for four years.
Roberts, meanwhile, said she is grateful to have someone as dedicated and experienced as Riley-Brown step into the dean's post at the end of the academic year. "I am looking forward to continuing to work with Dr. Riley Brown as she transitions from the role of associate dean to dean of the Hafenmaier College. I have every confidence that she will provide exemplary, mission-focused leadership for the college."
Riley-Brown earned her Bachelor of Arts degree in English from the University of Arkansas and her master's and doctoral degrees in English from the University of Mississippi. Her specialty is early American print culture, with interests in minority and women's writing. She has presented at national conferences on changes in print culture and authorship in the 21st century and is an active member in the Society for Early Americanists. She has published and presented at national and international conferences on American literature, including as associate editor of the anthology, Liberty's Captives: Narratives of Confinement in the Print Culture of the Early Republic, published by the University of Georgia Press.
She lives in Erie with her husband, Dr. Greg Brown, who is a faculty member in the English Department, and their two sons, Reid and Knox.