Bombers Wild, a workhorse on and off the field
Wednesday, August 15, 2018
Exciting news story about Hurst alumn and former Laker standout Ian Wild '12, a player for the Winnipeg Blue Bombers!
Article retrieved from: https://windsorstar.com/sports/football/cfl/winnipeg-bluebombers/bombshells-bombers-wild-a-workhorse-on-and-off-the-field-has-post-football-career-all-lined-up-lapolice-on-the-defensive-when-talking-about-nichols-bighill-named-cfl-top-perform/wcm/81e5289c-4004-4789-8d83-b57af31bf0c6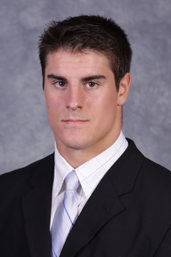 It would be fair to say there's never really an off-season for Winnipeg Blue Bombers linebacker Ian Wild.
The 28-year-old CFL veteran, who has been used primarily on special teams and in a few special defensive packages this season, also recently became a certified financial planner after completing 6,000 hours of work experience.
Over the last three years, Wild has completed courses, written an intense test that he studied for over a six-month period and has been getting his work experience through HBKS Wealth Advisors in his hometown of Pittsburgh.
He has also been a member of the Bombers since 2013, but now has a pretty solid fall back for the eventual end of his football career.
"I don't play video games and I'm not on social media a ton so I've got extra time to do something so I might as well make the most of it," Wild said after the Bombers practiced at Investors Group Field on Tuesday.
"It's something I enjoy doing in the off-season. I have a nice arrangement where I have someone that takes me on part-time so I can still focus on training and what I need to do. It's a pretty nice routine that I've got."
Wild graduated from Mercyhurst University in northern Pennsylvania with a business degree focused on accounting and was already working for Merrill Lynch wealth managers before he even came to the CFL. He spent the 2015 NFL training camp with his hometown Pittsburgh Steelers before returning to the Bombers and it was then he decided to upgrade his qualifications.
He's already working with some NFL players who are friends of his, managing their assets, and hopes to carve out a niche for himself that will allow him to continue to combine football and his new profession after he retires from the CFL.
"What I think I do differently is I manage it for when they are retired from football, which is between 30 and 35, instead of 60 to 65 for the common person," Wild said.
"There's different ways to invest their money so it's available to them when they're 30. That's my little niche and that's what I've been working on.
"I'm definitely staying connected to football. That's my way I'm going to do it."
DEFENDING NICHOLS
While the Bombers are 4-1 since he returned from injury, there has certainly been a lot of chatter about the game of quarterback Matt Nichols in recent weeks.
The veteran pivot seemed to struggle at times during last Friday's 29-23 win over the Hamilton Tiger-Cats, throwing for just 180 yards while hitting on 13 of 24 passes. He did toss two touchdowns and did not throw an interception.
Bombers offensive co-ordinator Paul LaPolice was playing defence on the subject of Nichols Tuesday, suggesting no one should be aiming criticism at the quarterback.
"I was somewhat taken aback by that," LaPolice said.
"We'd love him to play better but he didn't perform a bad game.
"Let's talk about the Hamilton Tiger-Cats — they're the best passing secondary in the CFL. I wrote them down guys, for you. They're first in fewest passing first downs, lowest completion percentage. Bo Levi Mitchell had 47% against them, Trevor Harris had no TDs.
"They're a good team."
Nichols overthrew several receivers as the Bombers repeatedly tried to go deep against the Ticats and underthrew at least one ball, intended for Darvin Adams.
"That ball (for Weston Dressler) in the end zone, beautiful throw by Matt," LaPolice said. "Weston graded himself as a drop on that.
"We missed one to Darvin because he got hit as he was throwing it. And there was one where I didn't do a very good coaching job because Darvin broke it off and Matt threw it deep."
BIGHILL HONOURED AGAIN
For the fifth time in nine weeks, a member of the Blue Bombers has been named one of the CFL's top performers of the week.
This time it's a second-time winner.
Linebacker Adam Bighill, who had seven tackles, a sack and a forced fumble in a 29-23 win over the Hamilton Tiger-Cats, was named a top performer for the second time in his eight games as a Bomber.
The perennial all-star and former most outstanding defensive player in the CFL, also was a top performer in Week 4, when he had two interceptions and a touchdown against the B.C. Lions.
Bighill leads the CFL with 49 tackles this season and is on pace for 110.
Other Bombers to be named top performers include running back Andrew Harris (one weekly honour and one monthly honour), quarterback Chris Streveler and linebacker Jovan Santos-Knox.
Bighill now has 538 tackles in his career, which puts him 25th on the CFL's all-time list.
The Bombers (5-3) will face the East Division leading Ottawa Redblacks (also 5-3) at Investors Group Field Friday night.
HASHMARKS
Defensive back Brandon Alexander sat out practice for the second straight day Tuesday but Bombers head coach Mike O'Shea said he expects him to be fine to play on Friday … Receiver Weston Dressler remained sidelined Tuesday and seems likely to miss Friday's game. For the second straight day it was Ryan Lankford who was filling in at Dressler's slotback position in practice.