501 membership offers exclusive benefits to MIAC's loyal supporters
Wednesday, May 15, 2019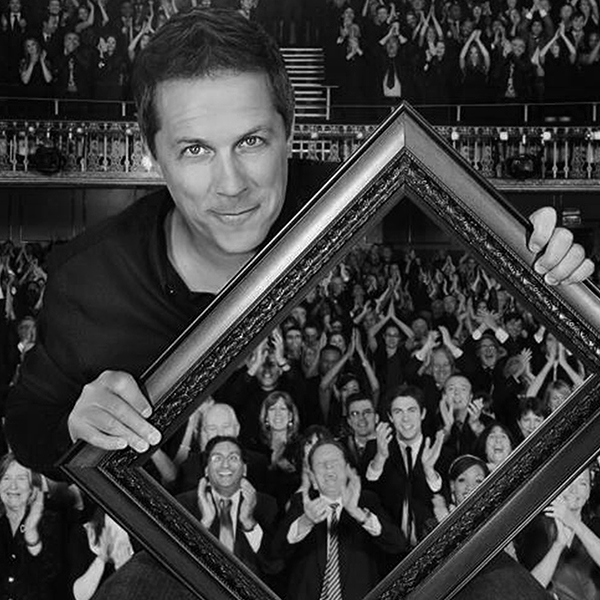 The 501, the Mercyhurst Institute for Arts & Culture's society of loyal supporters, is making an encore.
On the heels of its wildly popular second season, The 501 will once again provide supporters of the arts unique offers for the star-studded 2019-20 MIAC Live season.
The 501, whose name pays homage to the university's address at 501 E. 38th St., is a membership society for patrons who wish to enrich their performing arts experience while also supporting the arts at Mercyhurst.
Members of The 501 enjoy a variety of exclusive benefits, including first access to tickets, premium seats at performances, entry to private receptions and an invitation to The 501 Summer Soirée on Saturday, July 27, which will include a performance by award-winning illusionist Mike Super and a street festival featuring a variety of small-plate fare, an open bar and live entertainment.
Due to his ever-growing popularity, Super has won a number of prestigious awards and honors. He is the only magician in history to win a live magic competition on primetime US network television and has been named Entertainer of the Year, Best Performing Artist of the Year, Best Novelty Performer of the Year and America's Favorite Mystifier on NBC's hit television show, Phenomenon.
The secret to Super's success is his natural ability to mesmerize and charm audiences. He has pioneered a new form of magic with his own inimitable, down-to-earth style and personality that brings the art of magic back to the people. By transcending the "trick" and connecting with his audience on a personal level, Super's personality and humor reaches out and enchants the public.
Each $501 membership is for two people and entitles the bearer to:
Two tickets to The Summer Soirée on Saturday, July 27
First access to tickets for all 2018-19 MIAC Live performances, including Kristin Chenoweth: All 59 Inches, David Sedaris, Oh Solo Wainwright: An Evening with Rufus, Rosanne Cash & Band: She Remembers Everything, Yamato, Les Ballets Trockadero de Monte Carlo, Brian Stokes Mitchell and An Evening with Glenn Close 
Two premium seats to two performances of your choice during the 2019-20 MIAC Live season
Exclusive pre-show receptions before Kristin Chenoweth: All 59 Inches and An Evening with Glenn Close
Name recognition in all MIAC Live playbills for the 2019-20 season
Memberships will be available until June 10. To secure your membership for the 2019-20 season, visit mercyhurst.edu/501.