Applause!
Monday, July 08, 2019
Kimberly J. Zacherl, MBA, SPHR, SHRM-SCP, assistant professor and program director for Human Resource Management, was one of only six attendees nationwide to earn a full scholarship to the 2019 Society for Resource Management (SHRM) annual conference in Las Vegas, Nevada, June 23–26. She was selected by SHRM to represent the northeast region of the U.S.  Approximately 22,000 delegates attended the conference at the Las Vegas Convention Center. Zacherl participated in sessions on general HR issues as well as specializations in recruitment, selection, training and development, which she will share in the classroom. She is a 14-year veteran of the Walker College of Business and Management.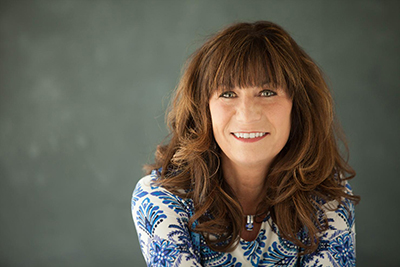 Dr. James Snyder, associate professor of philosophy and chair of the philosophy department, presented a paper, "Heidegger and the Question of Eternity," at the 2019 Congress of the Canadian Federation for the Social Sciences and Humanities in Vancouver, Canada (June 3-5).  His paper explored how the dual experiences of temporality and a sense of timelessness inform the later philosophy of the twentieth century German philosopher Martin Heidegger.  Dr. Snyder was also elected to serve as a board member of the international society, Existential and Phenomenological Theory and Culture, and to be a review editor of its peer-reviewed international bilingual journal PhaenEx. 
Baseball coach Joe Spano has been named the American Baseball Coaches Association/Diamond Atlantic Region Coach of the Year for the second straight year. He led the Lakers to their third appearance at the NCAA Division II World Series, where they reached the final four for the first time in program history.
A community-minded political scientist, a creative innovator, a dancer and an aspiring FBI agent – all Mercyhurst University students – claimed top awards in the Higher Ed-West category of the second public mapping competition sponsored by Draw the Lines PA, a statewide civic education initiative intended to help Pennsylvanians learn more about political redistricting and gerrymandering. Logan Ford, a senior Political Science major from Erie, took First Place; Miranda Henry, an undecided major from Buffalo, claimed Second Place; and two of the three Honorable Mentions went to Sydney Gondringer, a sophomore Dance major from Cranberry; and junior Admir Barucija from Erie, a first-generation American double-majoring in Intelligence Studies and Political Science. Read more.